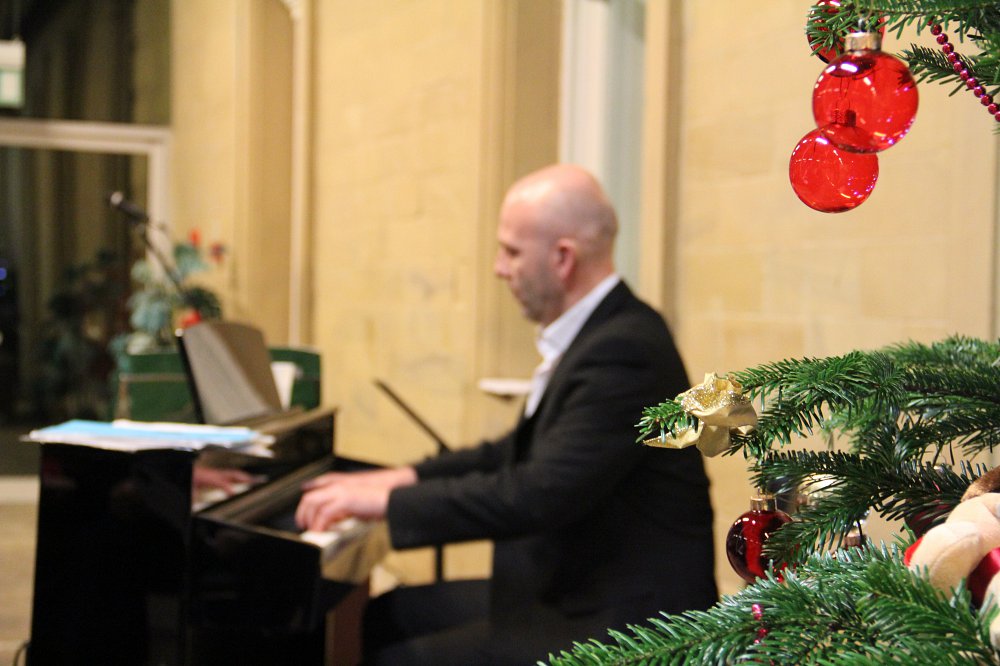 On 5th December we held our Festive Recital here at Music and the Deaf - we're proud to say it was a great success!
Attended by long-standing supporters of the charity, and some newer faces, it gave us all a chance to catch up with one another and enjoy an evening of food, wine, and most importantly, music!
Flautist Ruth Montgomery, trumpeter Sean Chandler, singer-songwriter James Holt, our very own Danny Lane, and accompanist Marcus Bingham, kindly gave up their time to perform at the Recital, producing an intimate evening of beautiful, virtuosic music, with a couple of festive favourites too!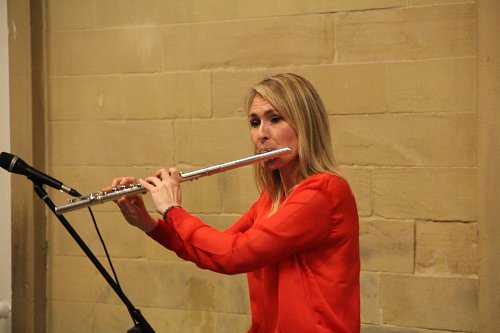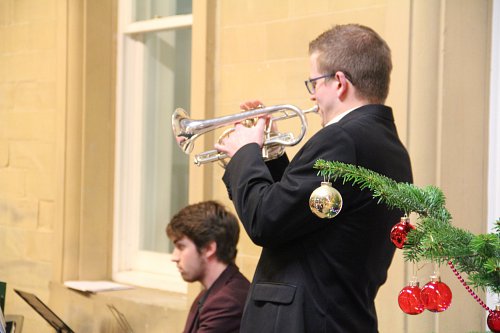 The Recital began with a wonderful performance from Ruth of "Sunstreams" by Ian Clarke, followed by Sean's spectacular rendition of "The Nightingale" by Harold Moss, accompanied by Marcus on the piano. Danny then performed his own composition "Danny's Blues", and James Holt followed with his moving song "Oh Butterfly, Do Not Yet Float Away".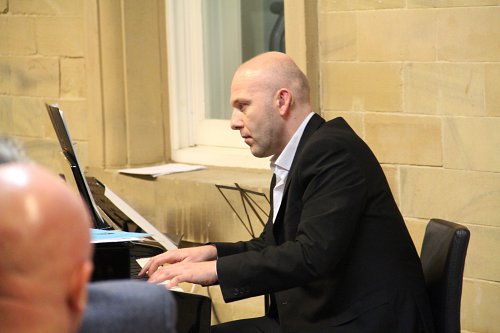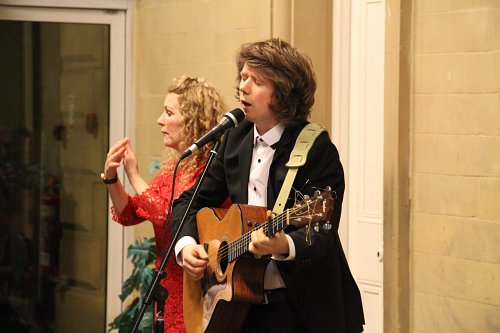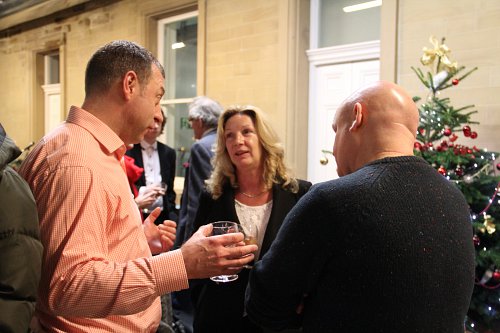 It was lovely to hear all the lovely comments from the audience at the interval, and everyone enjoyed mingling and chatting.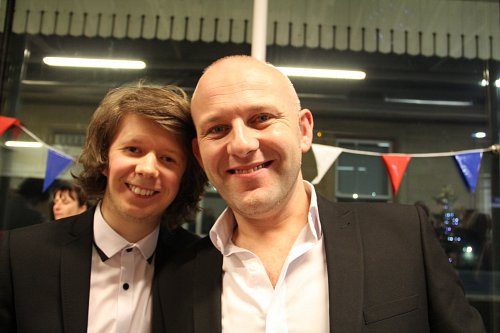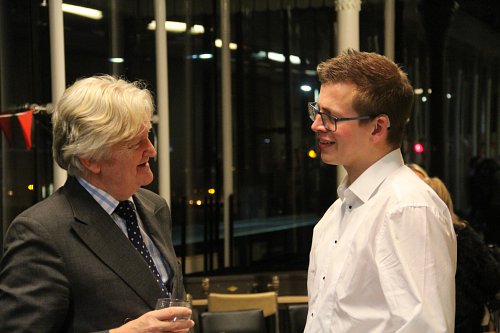 The second half opened with "The Snowman Suite" performed by Ruth, with Will on the piano, and "The Shepherd's Song", played by Sean and Marcus. Danny then gave an exquisite performance of the second of Shostakovich's "The Fantastic Dances", Op.5, and the first piece in Schumann's "Scenes from Childhood". James then sang his "Alone Again and Always", followed by "Whatever Happened to John?", his song praised by Brian Eno at the NOISE 2014 Festival. The Recital ended with a beautiful group performance of "O Holy Night", featuring Ruth, Sean, Danny, James on cello, and conducted by Will, and the audience showed their appreciation with a standing ovation!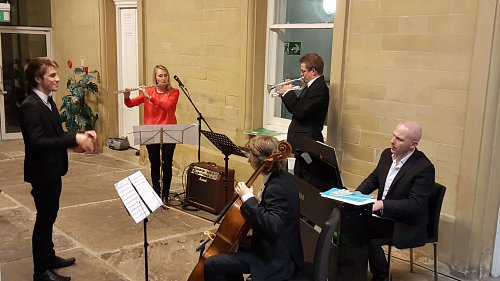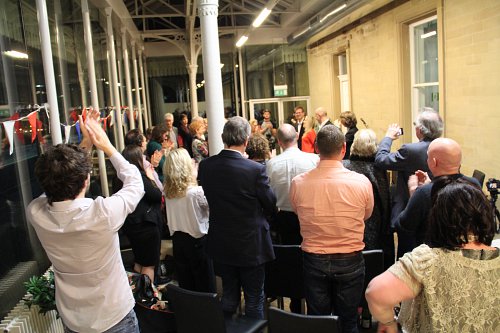 There are so many people we'd like to thank for their help on the evening, and making it such a special occasion. As well as our guests who came out on a very wet and windy night, we'd like to thank the musicians, the staff of Music and the Deaf, and the volunteers, without whom none of it would have happened! In particular, we'd like to thank Sam Allen who took all the fantastic photos, Liz Birch, Debi Wilson and Jake Lamb, whose assistance and constant good humour was so much appreciated. We'd also like to say a big thank you to interpreter Keren Seabrook who, as always, went above and beyond the call of duty, and thanks to Chair of MatD Mike Payne, Grand Central, and Harveys of Halifax for their very generous raffle prizes.
It truly was a wonderful evening, and the comments after the event have made us determined to hold more events like these far more often!
From all of us here at Music and the Deaf, we wish you all a very Merry Christmas.